Round Hill Club | Greenwich Wedding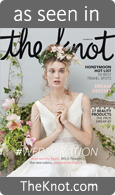 The Round Hill Club is a beautiful spot for a Greenwich Wedding.  This members only golf club is nestled among the woods and trees of Old Greenwich, CT.  With its beautiful stone work and golf course architecture by Walter Travis/Robert Trent Jones,Sr., Round Hill Club is rich in history and sophistication.  It was a beautiful spot for the wedding of Meredith and Jimmy in August of 2014.
Meredith and Jimmy's Round Hill Club wedding was recently featured on The Knot.com!
---
Round Hill Club | Greenwich, CT wedding photographer
If you are planning a wedding at the Round Hill Club or any of the other amazing venues in and around Greenwich, CT  and seeking a photographer, we would love to hear from you!  Please feel free to fill out the form below or contact us at 908-221-9440!